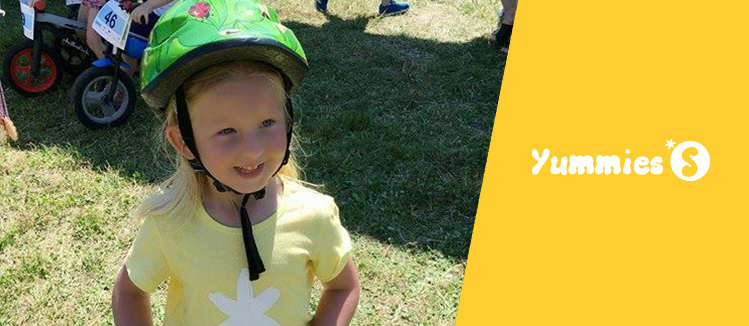 14. júl
Winning day
Hello buddies, I have to tell you that I attended my first cycling race last weekend. It was just perfect! I just enjoyed my time at Peter Sagan Kids Tour so much! We had a lot of fun there because the organisators of the event arranged a great portion of animation activities for us.
I realised that it will be a really hard job to win when I arrived at the place… Kids were just everywhere!
I tried to get some power before the race so I had a delicious breakfast which fueled me up with the energy 😉
I re-freshed with SaganTOP lemonade just before the race /you may find the recipe here.
When the race started, I went full power and tried to push the pace in the pelloton. Suddenly, I realised that I might do it! So I attacked and tried to sprint like Peter just before the finish line. I was sooo happy, I finished second! I got a really nice medal 😉
P.S.: Hey buddies, don´t forget about saganing! The contest is here again! Don´t miss the chance to cheer Peter, get on a bike or do it without- make his famous winning gesture or think about your own! Maybe you would inspire him and he will do your gesture when he next wins 😉
If you also would like to get the ultimate source of the winning energy, try to prepare my yummy for a snack 😉 it´s quick, easy, healthy and delicious 😉
Ingredients:
2 bananas
Ground poppy seeds
Coconut oil
In a bowl, lightly mix sliced and cut banas with melted coconut oil and ground poppy seeds. Add *sunroot syruph and serve 
Yours,
*S