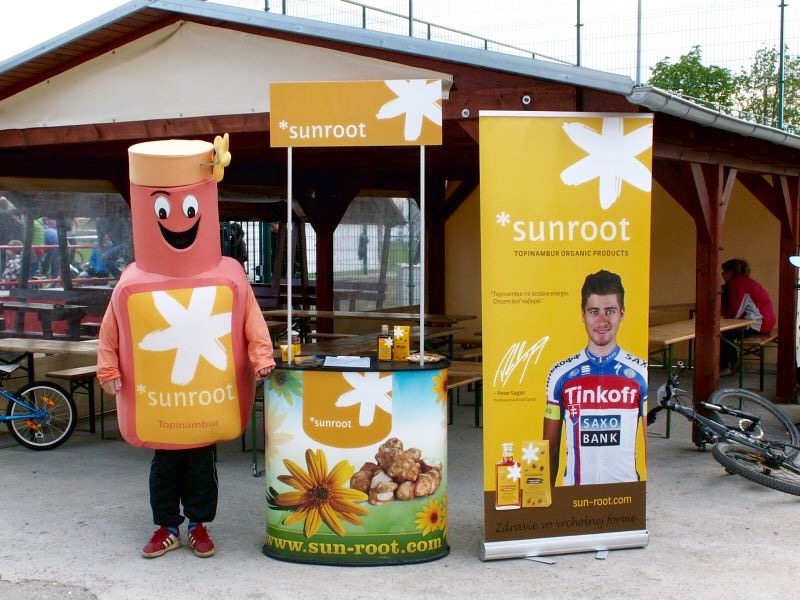 09. sep
We are a proud sponsor of Peter Sagan Kids Tour!
This cycling event comprises of 9 races, with the aim to attract children and youngst to the sport. The idea of the whole family spending time together by an excercise is very close to our philosophy of healthy lifestyle and so we apprize the best cyclists with *sunroot package. Young cyclists can have a bit of taste of topinambur organic products that also our cycling star, Peter, enjoys.
The last race of Peter Sagan Kids Tour is on 27th September. You are more than welcome to come and enjoy time with us.