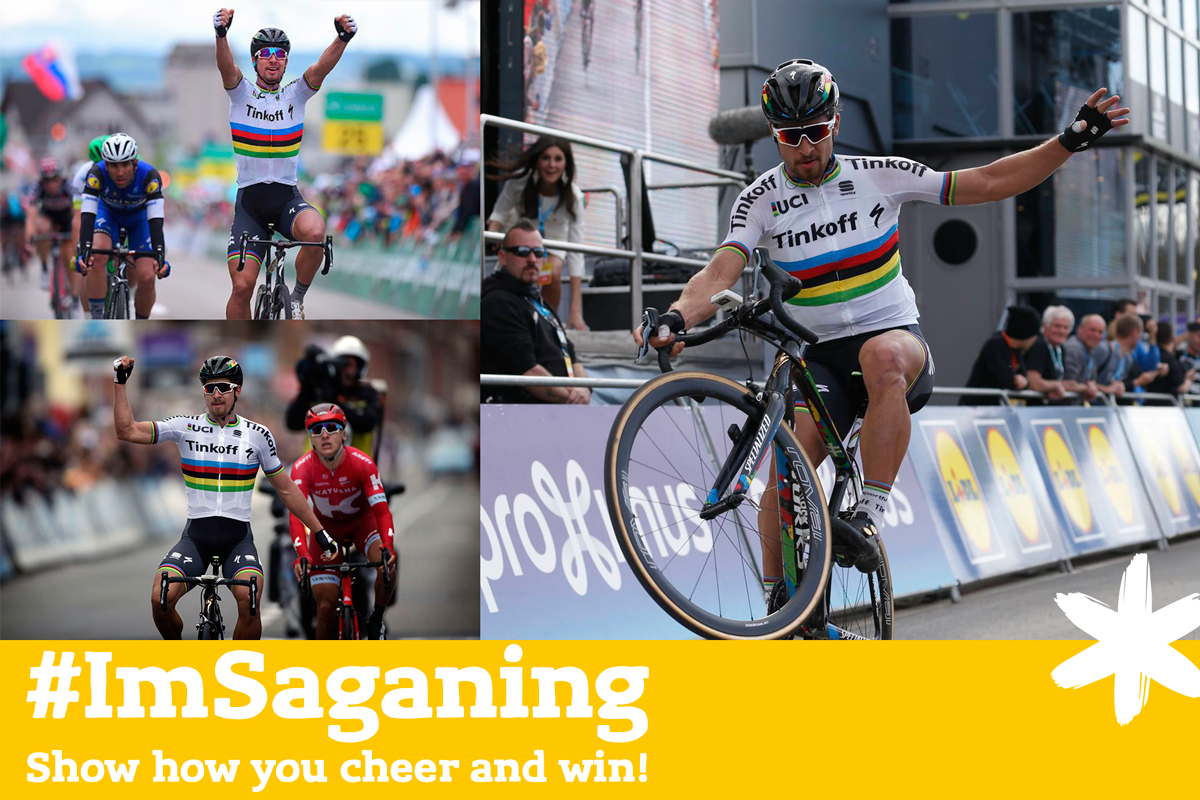 10. júl
THE WORLD IS SAGANING AGAIN!
THE WORLD IS SAGANING AGAIN!
Peter Sagan is currently performing his art at the famous cycling fiesta in France. A genius of cycling. A rebel with charisma. A dazzling talent. A rock star who conquerd most of the world stages and charmed the hearts of the fans all over the world.
However, it´s clear that spectators don´t love Peter just because of the fact that he wins… but it´s the way HOW he wins – through his determined struggles, easy-going gestures, warm greetings for fans, heart to heart talks and legendary wheelies across the finish line.
We could see that saganing is a very effective way for supporting Peter during spring classics at the last round of our contest so that we decided to go on again! Don´t miss the chance to cheer Peter and make his famous winning gesture or think about your own! Maybe you would inspire him and he will do it when he next wins 😉 Use a bicykle or do it without! It´s up to you! Sky is the limit.
How to join?
Take a photo or make a short video how you are saganing/making Peter´s winning gestures or your own.
Share a photo or a video on Facebook, Instagram or Twitter
You are down to the contest thanks to the couple of hashtags#imsaganingand #sunroot on Instagramand Twitter. On Facebook it is obligatory only to publish a photo or a video as a comment to the contest posts #imsaganing on the *sunroot facebook page. Alternatively, you can publish your photo or video directly on the wall of *sunroot facebook page.
Show Peter how you are saganing at each race and wait to see which photo/video he likes the most.
The competition is held in the time period from 10.7. – 24.7.2016. The terms and conditions of the contest are posted here. Winners will be published on the official website of *sunroot, as well as official *sunroot social networks Facebook, Twitter, Instagram until 31st July 2016.
What's more, winners will be selected by Peter Sagan himself! If you win, you will be rewarded by one of the sensational prizes like Peter´s official rainbow jersey, T-shirt from #imsaganing limited edition, or Peter´s autograph card. All prizes are signed by Peter Sagan! In addition to these
prizes, winners will be gifted with the healthy package from *sunroot.