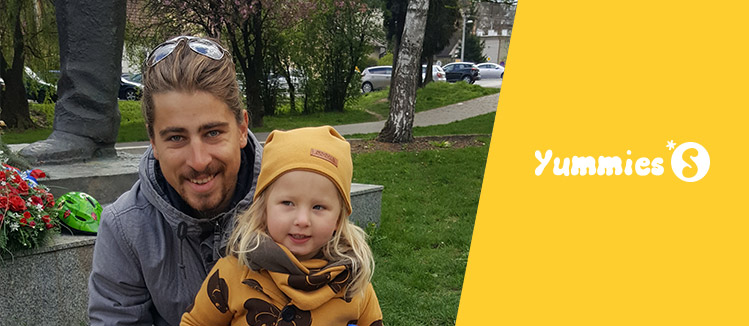 25. apr
Saganing is very successful
Hello buddies,
first of all, I have to tell you that you were sooo cute on your saganing photos and videos and Peter was very happy to see all of you!
Hmmm, I was just thinking that saganing is really very powerful because Peter got greatly along spring classics and he even learnt how to fly 🙂
I decided to give him one of my paintings because I was sooo excited and full of joy from his achievements. I didn´t know which one would be the best for him so I have chosen my favourite one. I painted it during Tour de France when Peter got a green jersey last year. That´s why green became my favourite colour for everything, clothes and bike, including.
I was a little bit scared if he will like it but I huped so… because I painted the picture from the bottom of my heart.
It was a happy day for me when Peter was waiting for me in the park. And guess what? He liked my picture so much that he even didn´t believe that it´s my painting 🙂
We had a great time, we played with Charlie and Peter told me about the race. Then I invited him for a lunch because I thought that he needs to get some power before his trainings.
Here is the recipe fot the best soup ever 🙂
200 g fresh topinambur
1,5l chicken or vegetable bouillon
1 TS salt
1/2 TS pepper
Butter
Onion
Bio dried and grated organic topinambur
Heat a piece of butter in a pot, then add onion cut into pieces and saute with fresh topinambur. Add the bouillon, salt and pepper and bring to a boil then turn down the heat to low and let simmer 20-30 minutes. Mix it carefully when the soup is cool enough to handle- until the soup thickens to the desired consistency. Enjoy!
Yours
*S